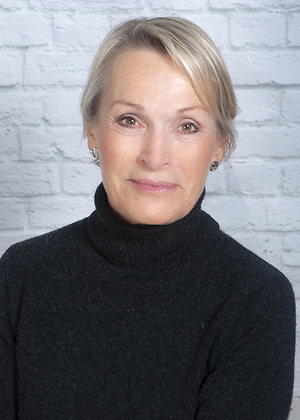 Psychotherapist / Couples Counsellor/Relationship Coach MBACP.
ONLINE & FACE TO FACE THERAPY


The purpose of therapy is NOT TO SOLVE problems BUT DISSOLVE them

As an INDIVIDUAL or COUPLE you may be experiencing:

Patterns of Communication that lead to loneliness and arguments
Discovery of an Affair; Betrayal; Loss of Trust
Struggling to be in a relationship
Infrequent Sex or none at all
Separation/Divorce seems inevitable
Silent hostility in the relationship

I am a Relationship Coach and Couples Counsellor with the experience of being a Psychotherapist for 25 years. As a specialist in COUPLES COUNSELLING, RELATIONSHIPS, PRE-MARITAL COUNSELLING and ANXIETY, I know that all relationships can be challenging, and at times we feel we don't know what to do, or understand how to step out of the negative patterns we can spiral into. Talking to someone with expertise can help you feel less alone, less confused and better able to understand the issues you are struggling with. I believe all of us face difficulties in our relationships at some point, and seeking support from a therapist can be transformational. By working with me you will gain some really useful tools in order to communicate more effectively and have a fulfilling relationship.
I work online and face to face near SWISS COTTAGE tube, London NW3; A consultation with me is a great place to start thinking about what exactly you and your relationship needs.

IN COUPLES COUNSELLING OR RELATIONSHIP COACHING YOU CAN:
Learn about the patterns that are keeping you from having the relationship you want
Move from resentment to understanding
Fights and arguments become less frequent
Identify and articulate your wants and needs
Gain insight into patterns which are poisoning your relationship
Find out how to bring back intimacy and loving feelings
Re-Connect to the Erotic side of your relationship
Learn about strategies that are tripping you up

At certain times everybody finds Relationships difficult and maybe even impossible - whether the relationship is intimate, family or work.
In Couples Counselling/Relationship Therapy you have the chance to discuss and resolve problems. You can successfully tackle tough issues only after your relationship improves; first you must change your usual approach and old patterns. The kind of investment you make in your relationship will make a big difference to how you feel in the relationship; It requires risk; openness; and looking at uncomfortable and ineffective parts of ourselves.

Some couples come in saying they want to change, but they are not ready for it. They then feel bad when the work does not meet their hopes or expectations.
Basically, couples therapy works best when each partner creates targeted growth goals and then holds themselves individually accountable for reaching those goals. The most effective goals target change in areas of repeating pain or stuckness.

I offer Individual Therapy and Couples Counselling online and face to face in Swiss Cottage,



In The Words of Clients: "Working with Jo helped us through a period in our relationship where we could not see the wood from the trees. We now understand a lot better how to be creative with the struggles we were facing and feel more optimistic of our chances to have the relationship we both want".

"Investing in therapy with you was worth every penny".


I support couples and individuals to move beyond their struggles in a caring and non-judgmental environment.
I welcome members of the LGBT community.
Knowing how difficult it can be to think about taking that step into counselling, in the initial consultation we can discuss the issues that you want to look at and decide how many sessions you may need and you can then decide whether you want to work with me. I work with couples of all genders.

See my articles on Relationships and Sex and my Newsweek article "What I See Couples Struggling With" for further reading.